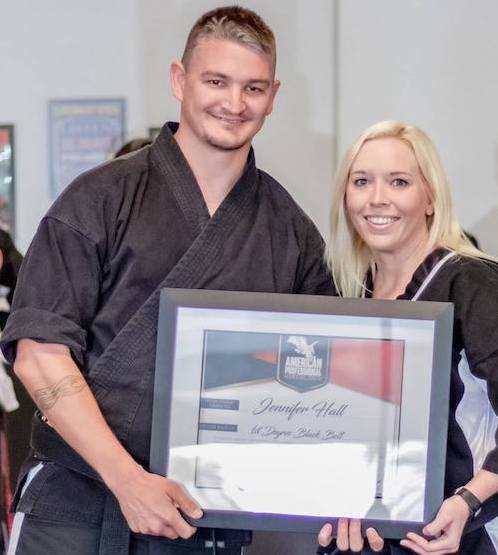 Tony Hall
Sensei Tony Hall began his Martial Arts Training at 9 years old in Fort Lauderdale Florida. While training towards Black Belt in a Kenpo based blended style of Martial Arts, Tony loved to help teach classes and assist instructors in everyday activities.
At 13 Years old Tony received his 1st Degree Black Belt. After Graduating from High School tony Enlisted in the United States Marines. There he studied the Marine Corps Martial arts Program becoming a Brown Belt and getting a Honorable Discharge as a Sgt after 5 years of Service and one tour overseas.
After leaving the Marines, Sensei Tony became a Police Officer for the City of Auburn, AL, where he served 5 Years and also filled the role of Self Defense Instructor on Auburn University.
In 2012, Sensei Tony relocated to be closer to his family and began working with the Martial Arts school that he originally received his Black Belt. Realizing his passion for training and teaching again, He purchased a school in Boca Raton in 2013 and that school is now American Professional Martial Arts.
Sensei Tony believes a Family that kicks together sticks together. His wife Jennifer is a Black Belt and his two sons train actively as well.